How to Please an Escort and Last Longer in Bed?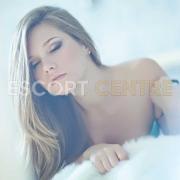 Escort dating must be one of the sultriest, most fulfilling experiences you can treat yourself with. When it comes to escorts and intimacy, many clients get overwhelmed with the idea of pleasing themselves and their escort in all the right ways. Well, lads, let's take the pressure off your next escort date, shall we?
Here are some key tips and tricks on how to last longer in bed with an escort and please her at the same time.
Show Appreciation
Just like dating any woman, dating an escort is all about showing her a good time and vice versa. Escorts are quite open on papering and spoiling their clients and in that same regard you should show your appreciation as well. From giving her compliments, to opening the door for her or gifting her with a bouquet or a small gift, escorts enjoy the attention and care as much as you do. Aside from appreciation, you should also always be respectful and considerate of your escort date and make her feel safe in your company.
Lasting Longer
When in bed with an escort, you might get stressed with the idea of lasting longer. Even if you don't have erection or stamina issues, prolonging your lovemaking pays out. If you want to ensure your escort gets all the pleasure you can provide, come to your date prepared and 'relieved' ahead of time. Masturbating beforehand is a great technique to use when meeting your escort, and will ensure you last longer and give your escort the exact amount of pleasure she needs.
Use Toys
Keen on experimenting, all escorts embrace sex toys as part of your bedroom game. Therefore, don't be shy about bringing out some of your favorite toys to bed. From cock rings to vibrators and stimulators, toys are a great tool to help you control your orgasms, prolong your performance, and still keep your date satisfied.
Change Positions and Locations
If you want to impress an escort during sex, you have to step outside your comfort zone. That said, replace your bed with a sultrier location, such as a hotel swimming pool or your car. Once the action gets going, research new positions you can try with your escort and learn some useful techniques to help you delay your orgasm and maximize your escort's.
Experiment with Mutual Consent
Whatever moves you practice in bed with your escort date, make sure the consent is always loud and clear. Remember that consent goes both ways, so whether it is you or your escort that wants to try something new, make sure you are both in agreement on what's about to set your bed on fire.
Beat Your Boredom BY Visit Our Weekly Blog For News, Tips & Advise!
For more weekly blog vist the weekly blog at Leeds VIP.